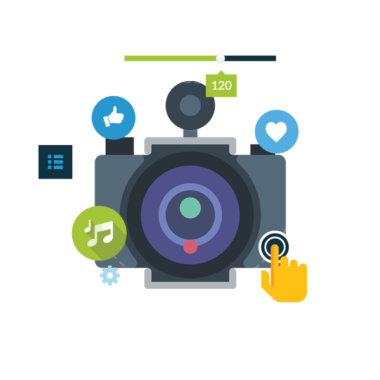 360 Photography
360-degree photos simulate being in the shoes of a photographer and looking around to the left, right, up and down as desired as well as sometimes zooming. The viewer clicks any point on the image to drag it in the desired direction.
360-degree photos are effective for showing off vistas, internal architecture and more in a dramatic fashion that replicates the experience of being there. The ability to create 360-degree photos is increasingly included in digital cameras and smartphones
What's StreetView?
Google Street View is a technology featured in Google Maps and Google Earth that provides panoramic views from positions along many streets in the world. Its also used in business malls and Hospitals widely to give a virtual experience to the customers who haven't been to that place even once.
Street View Photography is the first address to learn and promote street photography! To get connected with a strong and vibrant community, to get inspired by our many street photography tips, blogs, articles, and guides, and to broadcast your own ideas, adventures and projects!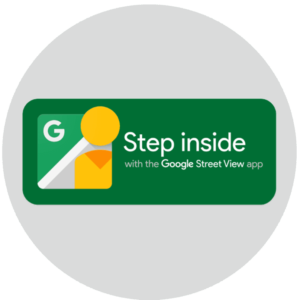 Hire a trusted Pro to Boost your Visibility
Choosing the right restaurant, cafe or hotel is often tough. Build trust with a high-quality virtual tour that lets people experience your location before they arrive. These immersive, virtual experiences inspire greater confidence among prospective guests and patrons. A trusted professional for hire can help you more easily create and publish your virtual tour.
Is your Business Street View Ready?
If the answer is No! Then it's the right time for you to showcase your business to the world!
According to Google,
When searching for businesses, consumers use mapping products 44% of the time.
On average 41% of these place searches result in an on-site visit.
Listings with photos and a virtual tour are twice as likely to generate interest.