IOS APPLICATION
DEVELOPMENT
Our professional iPhone app developers are well-trained experts in various industry standard software development kits, programming languages and technologies in providing advanced iPhone application development services.
We have extensive experience in designing iPhone application development projects and successfully offer services to many different industries and businesses.
We are involved in the production, development, and deployment of successful applications into the App Store and also offer updates to the applications. Our creative app designers focus on creating interactive, productive and user-friendly applications.
Designing and creating wonderful iOS apps has helped us in attracting customers all across the world.
Our iOS App Development Services
Custom iPhone Application Development
iPhone App Testing Services
iPhone App Code Audit
iPhone App Support, Maintenance & Optimization
iPhone App Migration and Porting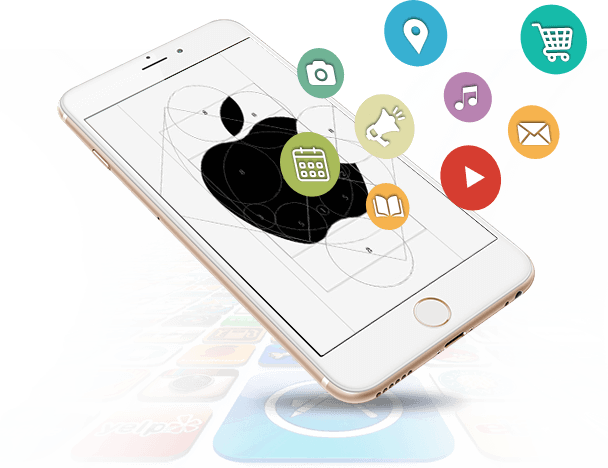 Ideation
Conjuring and building on ideas that would be the best fit for your mobile app requirement
Planning
Our product development goal is to maximize output results with minimal input within an optimal timeline
iOS App Development
Our team of designers works in close contention with the clients to iterate the design of the app being developed to come up with an effective, intuitive and engaging design
iOS App Testing
Apps developed for the iOS undergo multiple tests to ensure that the final product is free from any technical or layout glitches