IOT Projects & Solutions Developed by Us
Internet of Things Solutions & Development
Today, Internet of Things has gone from being just another concept to a brilliantly woven digital revolution that has impacted our daily lives. This advanced technology connects people, machines, processes, and systems onto one technology-enabled network. A number of enterprises and organizations are ready to unleash the potential of this powerful technology that will redefine the way we interact with other humans, machines, and devices.
Pixel Weavers offers technologically advanced Internet of Things solutions and application, allowing your business to get maximum benefits of IoT technology. Here, we build apt IoT solutions that are dependent on the nature of need, and the extensiveness of the enterprise.
Different IoT Services We Offer
IoT Solutions
Our developers will help you to get a right IoT solution and architecture for your business. We deliver flexible strategies, blended with high-security to manage new and diverse IoT devices.
IoT Module Development
Once, you choose the right technology, we will help you to develop specific IoT module for your business, helping you to reach your goal and make the most of IoT technology.
IoT Testing
Our IoT experts offers advance quality IoT testing service, ensuring that devices/system connected operate based on the data that is available.
Technology Expert Analysis
We provide high quality and cost effective IOT web development services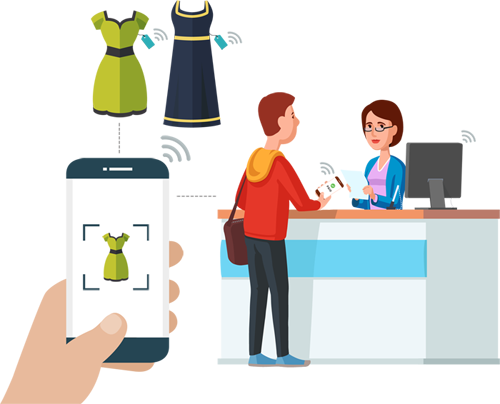 Smart Retail
A new shopping competence is attained by connecting people smart devices with beacons in the shops to showcase the complete details of their needed products with exclusive contexts and descriptions added with a lot of images.
Energy
Many of the industries are shifting towards IoT as this provides one of the important features that are remote access and many other features. This technology has started ruling many of the sectors due to its cutting-edge solutions for the problems.
Automotive
IoT based automobiles also can impact the environment in a positive way by processes like optimizing usage of fuel, amount of effluents and the usage of renewable energy sources.
01
Sensor
Device needs to embed with the sensor in order to track the request such as track the location, vehicle, lock the door, weather condition, etc.
02
IoT Gateways
IoT gateways can create by setting up of custom-built devices. It can connect the devices to the internet using the different modes of communications such as Wi-Fi, Bluetooth, BLE, NFC, iBeacon, etc.
03
Cloud Server
When the device information (data), such as, current status and the id of the device are received by the gateway, it stores and makes further processes in the cloud server.
04
IP Addresses
The communication protocol (IPv6, the latest version of IP) gives location system and identification of systems on networks and plays a vital role in IoT working.